Take care of your fantastic brain in Mindworkout gym at AstraZeneca Gothenburg
MENTAL HEALTH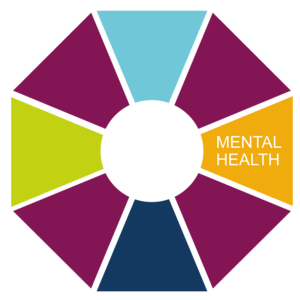 COMPETENCE DEVELOPMENT 
Program Mental fitness - 3 months 
The program is rated 5,6 out 6 on average by former AstraZeneca participants.
EFFECTS OF MENTAL TRAINING?

Immediate effects: Increases well-being by 25% on average. A short deep relaxation increases productivity afterwards.
Long term effects according to scientific studies: Reduced stress and worry, increased creativity, focus,  memory, decision making and positive emotions.
COMPETENCE DEVELOPMENT
Live talk Schedule
Bookable activities for your team: 
Mindworkout Challenge 1 month
Workouts and talks in the schedule
More information, contact caroline@mindworkout.se
INTRODUCTION MINDWORKOUT GYM
 A Mindworkout-session is a quick way to offer your brain a mental reboot on a busy day. OR maybe you like to join one of our educational programs?
How to get started?
1. Book your spot at one of the live sessions in the open schedule in Wondr-app. Book at the latest 15 minutes before starting time.
Not a Mindworkout gym member yet?   Start here
2. In your booked session you find the zoom-link.
3. Try one of the Recorded sessions - a Brainsmart break whenever you want!
About the Content
• Methods from elite sports, mindfulness, ACT and positive psychology. Read about specialists behind the content.
• A variety of 3-30 minutes Mindworkout-session live and recorded, English and Swedish
• The 3 Categories of Mindworkout-session
INTRODUCTION MENTAL HEALTH
7 Early Signs of Stress
Sleep disturbances

Changes in appetite

Feeling tired even after a full night's sleep

Irritability

Muscle tension like clenched jaw or tight shoulders

Difficulty concentrating

Withdrawing from social activities
7 hacks for Recovery during a working day
Micro-breaks like:

Conscious breathing

Quick walk

Power nap

Stay hydrated

Healthy snacks
Positive affirmations or Reflect on what you have accomplished and what you are grateful for
Prioritize tasks

Variation work tasks, variations like a Walk&Talk

Listen to music